By Joshua Fields Millburn & Ryan Nicodemus · Follow: Facebook, Twitter, Instagram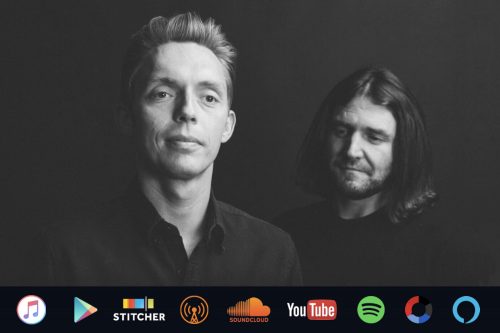 In this episode of The Minimalists Podcast, Joshua and Ryan talk about birthday gifts, gifting experiences, their favorite consumables to give as gifts, and when it's appropriate to give physical gifts, and they answer the following questions:
How do I set the appropriate expectations with my loved ones regarding the kinds of presents I prefer to gift?
What are the most tactful methods for requesting specific gifts or no gifts at all?
What does the ideal minimalist birthday party entail?
Subscribe
Apple Podcasts · Spotify · Google Play · Soundcloud · MP3
Minimal Maxims
Joshua & Ryan's pithy, shareable, less-than-140-character responses. Find more quotes from The Minimalists at MinimalMaxims.com.
"A kind person is the best kind of person." —Joshua Fields Millburn
"The best gift is the joy of less." —Joshua Fields Millburn
"Worry less about how something looks—worry more about how it makes you feel." —Ryan Nicodemus
Mentioned in This Episode
The post Podcast 186 | Birthday Gifts appeared first on The Minimalists.
---
---
I only saw an Instagram story on the feed of my cherished Brooke White (if you don't follow her, you ought to, she is a soul sister in the truest sense of this phrase ) and she was talking about her struggle with procrastination and time management, along with the deeply rooted cause behind it. The origin essentially being perfectionism and putting off participating in lifestyle if you believe you can't do it flawlessly. Really, ACTUALLY setting your own damn life off since you're feeling you can't do it. There was one quote that she pulled from Brooke Castillo's Life Coach School podcast on rejection which said,"Procrastinators are fearful men and women." I understood that and I thought, omg that's freaking me. I have never identified as a perfectionist but balls that were sacred am I a die-hard procrastinator. I've used procrastination since grade school for a self preservation strategy, trying to irrationally avoid decision, and rejection for as long as humanly possible. That self preservation tactic also bled into my tendency toward being a people-pleaser. So far, that it almost destroyed me years back, I discovered that there were individuals. I began writing to please themand subsequently, the soul of my writing became unrecognizable while I gradually, every day, betrayed myself.
"Individuals pleasers are liars", says Brooke Castillo and her reality bombs. When you don't saying you like something. Saying you are ok with something whenever you aren't. I had been so excellent at lying. When I let myself to be, I'm still good at it. Like a muscle . I brought this damage in my connection with my mom when I set my self-imposed need to please and avoid potential rejection, over my desire to speak my truth. And it had been only when my reality was so overpowering, so insistent, even bubbling over into my nightly dreams, I had been forced to face and speak it, and also the relationship was sent on its way around repair and healing.
Perfection. Procrastination. Self Preservation. Back at the heyday of blogging, I was invited several times to speak on panels at different conferences. This is not a brag. At that time that I was horrified. In a moment of panicked white-knuckling, at first, I said , and eventually, I would find a way that was back-doored to say no. I didn't trust myself to talk out loudly not to a room filled with individuals. I didn't expect them not to judge me, maybe not deny me. Nevertheless this invite to talk, and also to become stronger than I had been in that instant, wasn't eliminated delayed.
I am currently, in the first stages of never being scared of myself. When I say the early stages, I'm speaking like a year and a half here. I'm daily, hourly, digging deep on my why. And I am, for the very first time, expecting myself to vocally talk in front of those I adore ( um, you). Yet confidence and the wisdom which I really do have something to express , is racing neck and neck with my fear I won't say it enough. I'm in the middle of launching a podcast, while I feel, deep down into my bones, this is a portion of my function at the moment, I am in the same instant, combatting negative self talk in my capacity to execute it with the elegance and ease others. The term"other people" is not a mirror to see oneself, but damn if I don't use it as one.
Additionally within those early stages of never being scared of myself… officially known as,"come in my bro part 1, 2 and 3″… I am diving into the realm of creating classes instead, and everything I expect to be a deeply satisfying, new way to create a daggum alive on these internets. And you also know what is the strangest? Perfectionism. That is what's the dumbest. I know my purpose, I know my motive, (let you Alison's Brand Workshop for that, it was my literal emergency hotline) I understand exactly what I want to do, and I am stunted, and annoyed by my impulse to gratify the toxin of perfection. I allow fear of judgement back in. Fear of rejection. And I am not down with this.
So here is my truth. I am going to talk it today.
PERFECTION IS A LIE. AND I AM NOT A LIAR.
Not anymore.